X RAY ANALYSİS OF InAs-CrAs EUTECTİC SYSTEMS

Abstract views: 55 /

PDF downloads: 28
Keywords:
XRD, SEM and EDX analysis, eutectic alloy
Abstract
InAs-CrAs systems are synthesized by the vertical Bridgman–Stockbarger method. XRD analysis and microstructural study of InAs-CrAs composites show that CrAs metallic inclusions are uniformly distributed in the InAs matrices.
References
M. V. Kazimov , D. H. Arasly, et al., Magnetic and electrical properties of GaSb-CrSb eutectic system, Journal of Non-Oxide Glasses Vol. 12, No. 1, January - March 2020, p. 7 – 11.
M. V. Kazimov, Synthesis and structural analysis oF InSb-CrSb, InSb-Sb, GaSb-CrSb eutectic composites, Journal of Optoelectronic and Biomedical Materials Vol. 12, No. 3, July - September 2020, p. 67 - 72
Wei Wu, Kai Liu, Yanjie Li, Superconductivity in chromium nitrides Pr3Cr10-xN11 with strong electron correlations National Science Review, V.7, Issue 1, January 2020, Pages 21–26
Busheng Wang, Qing Lu,Yanfeng Ge, Magnetic diversity in stable and metastable structures of CrAs, Physical Review B 96, 134116 (2017)
Yao Shen, Qisi Wang, Yiqing Hao, Bingying Pan, Structural and magnetic phase diagram of CrAs and its relationship with pressure-induced superconductivity, Physical Review B 93, 060503(R) (2016)
Yong Liu, S.K.Bose, J.Kudrnovsky. , Magnetism and half-metallicity of some Cr-based alloys and their potential for application in spintronic devices. World Journal of Engineering, 9 (2012) 125-132.
Galanakis I., Pouliasis S. G., Role of defects on the electronic and magnetic properties of CrAs, CrSe and CrSb zinc-blende compounds, Journal of Magnetism and Magnetic, Materials April 2009, V. 321, Issue 8, p.p 1084-1091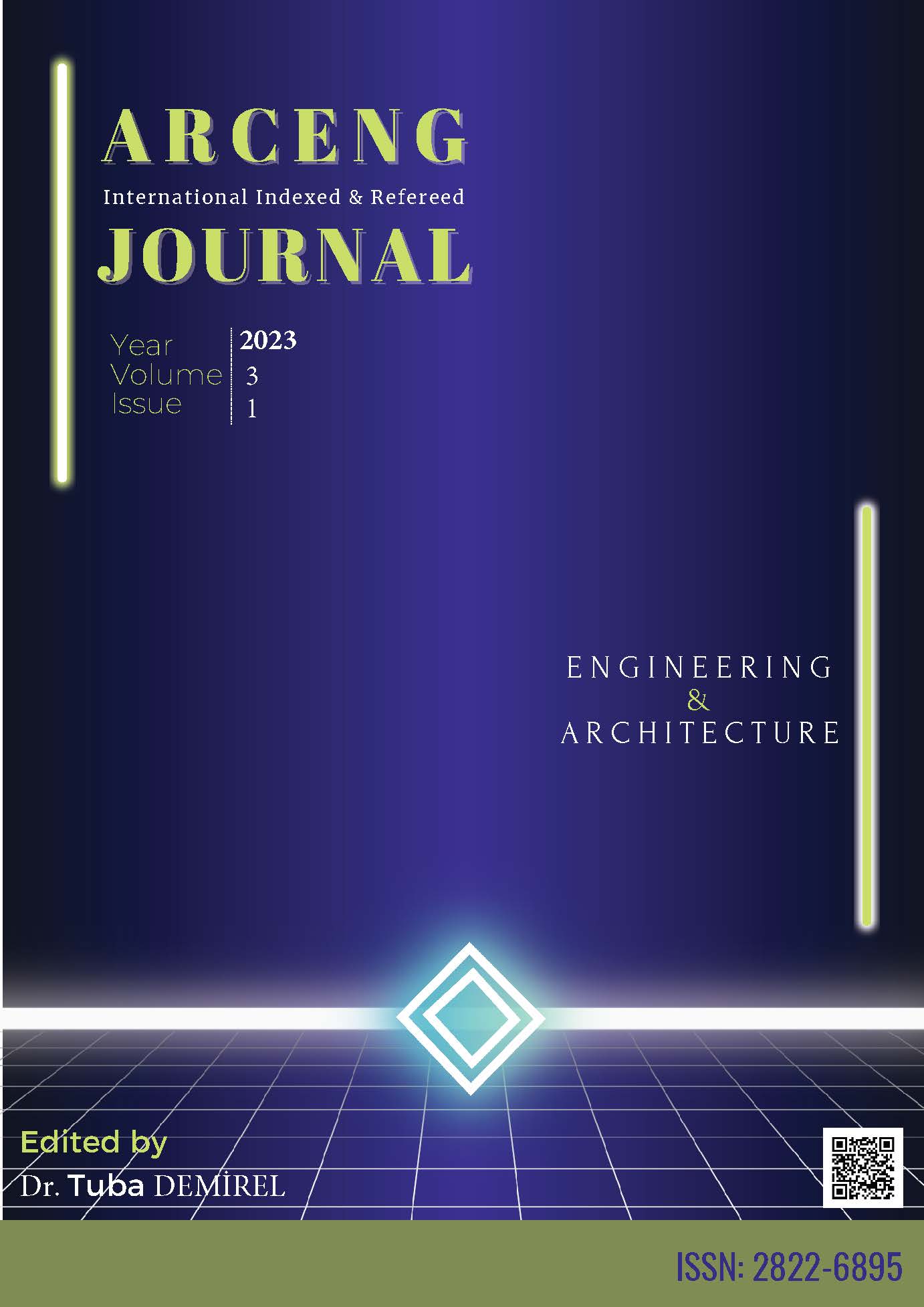 Downloads
How to Cite
M.V KAZIMOV, & G. B IBRAGIMOV. (2023). X RAY ANALYSİS OF InAs-CrAs EUTECTİC SYSTEMS. ARCENG (INTERNATIONAL JOURNAL OF ARCHITECTURE AND ENGINEERING) ISSN: 2822-6895, 3(1), 32–35. https://doi.org/10.5281/zenodo.8106289
License
Copyright (c) 2023 ARCENG (INTERNATIONAL JOURNAL OF ARCHITECTURE AND ENGINEERING) ISSN: 2822-6895
This work is licensed under a Creative Commons Attribution-NonCommercial 4.0 International License.