SAĞLIK SİSTEMLERİ İÇİN ETKİLEŞİMLİ PLATFORM VE YASAL KAYIT

Abstract views: 123 /

PDF downloads: 58
Keywords:
E-sağlık hizmetleri, Akıllı Sözleşmeler,, Hyperledger Fabric,, Güvenilir Sağlık Bilişimi,, Blokzincir,
Abstract
Sağlık ve bilgi teknolojileri, COVID-19 pandemisiyle beraber uzaktan tıbbi hizmetlerin sunulmasını kolaylaştırmıştır. Mevcut teknolojiler, bir hastanın başka ortamdaki doktor tarafından etkileşimli olarak muayene edilmesine olanak sağlamaktadır. Böyle bir sistemi kullanacak olan kurum (sağlık-sağlık sigortası)-doktor-hasta üçlüsü arasında muayene, tetkik ve tedavide hastalara sunulan sağlık hizmeti süreçlerinde mahremiyetlerinin korunması son derece önemlidir. Çevrimiçi muayene sonucu oluşan verilerin işlenmesi ve kayıt altına alınması, Kişisel Verilerin Korunması Kanunu (KVKK) ve Avrupa Birliği'nde geçerli olan Genel Veri Koruma Tüzüğü (GDPR) kurallarına uygun olmak zorundadır. Bu çalışmada, sağlık sistemleri için etkileşimli platform geliştirilmiş, akıllı sözleşmeler ve blokzincir kullanılarak kayıtların yasal olması sağlanmıştır. Böylece doktor-hasta görüşmelerindeki verilerin erişilemez ve değiştirilemez olması, bu verilerin güvenli bir şekilde depolanması ve izinsiz erişimin engellenmesinin yanında, kayıtların hukuki delil olarak kullanılabilmesi sağlanacaktır.
References
Kahveci Yetiş, A., Şahin, K., Ercan, T., Edebali, A. (2022). İnteraktif E-Sağlık Sistemlerinde Güvenli Kayıt Sistemi İçin Blokzinciri Kullanım Tasarımı. Abant 1st International Symposium on Contemporary Academic Studies, 651-659.
Shimrat, O. (2009). Cloud computing and healthcare. San Diego Physician. Org, 26–29.
Söğüt, İ. S. (2013). TIBBİ KAYITLAR. Maltepe Üniversitesi Hukuk Fakültesi Dergisi, 2, 63–86.
Kluge, E.-H. W. (2007). Secure e-health: Managing risks to patient health data. International Journal of Medical Informatics, 76(5–6), 402–406.
Ay, F. (2008). Elektronik hasta kayıtları: Güvenlik, etik ve yasal sorunlar.
Ancheta, S. C., Soria, S. J., Francisco, C., Antonio, K. D., & Catacutan-Bangit, A. E. (2021). NUCare: A Framework for Mobile and Web Application for Online Consultation in One University in Manila. 2021 1st International Conference in Information and Computing Research (ICORE), 17–22.
Hardt, J., Jacobsen, C., Goldberg, J., Nickel, R., & Buchwald, D. (2008). Prevalence of chronic pain in a representative sample in the United States. Pain Medicine, 9(7), 803–812.
Mc Cann, J., Wang, H., Zheng, H., & Eccleston, C. (2012). An interactive assessment system for children with chronic pain. Proceedings of 2012 IEEE-EMBS International Conference on Biomedical and Health Informatics, 926–929.
Uddin, M., Memon, M. S., Memon, I., Ali, I., Memon, J., Abdelhaq, M., & Alsaqour, R. (2021). Hyperledger fabric blockchain: Secure and efficient solution for electronic health records. CMC Comput. Mater. Continua, 68, 2377–2397.
Abbasi, J., Alina, L., Abro, A. M., & Lal, B. (2021). SEHAT: Smart E-Health App for Telediagnosis and first opinion. 2021 6th International Multi-Topic ICT Conference (IMTIC), 1–6.
Visvesvaran, C., Shankar, B. M., Kaviya, S., Kaviya, P., Monika, K., & Kumar, I. J. B. (2021). Quarcare-IoT Based Patient Health Monitoring System. 2021 Second International Conference on Electronics and Sustainable Communication Systems (ICESC), 870–874.
Singh, T. (2021). Spirals Health: A Comprehensive Web-based Cloud-based e-Health Platform. 2021 5th International Conference on Electrical, Electronics, Communication, Computer Technologies and Optimization Techniques (ICEECCOT), 33–37.
Antunes, C., & Coutinho, C. (2022). Employment of Artificial Intelligence Mechanisms for e-Health Systems in Order to Obtain Vital Signs Improving the Processes of Online Consultations and Diagnosis. 2022 International Symposium on Sensing and Instrumentation in 5G and IoT Era (ISSI), 109–114.
Honney, K. (2019, March 7). 5 Reasons to Prefer Ant Media Server over SFU. Medium. https://medium.com/@khan_honney/5-reasons-to-prefer-ant-media-server-over-sfu-bbea131807f
dan. (2020, February 12). MinIO – Not Your Father's Object Storage Platform. PenguinPunk.Net. https://www.penguinpunk.net/blog/minio-not-your-fathers-object-storage-platform/
Choudhury, O., Sarker, H., Rudolph, N., Foreman, M., Fay, N., Dhuliawala, M., Sylla, I., Fairoza, N., & Das, A. K. (2018). Enforcing human subject regulations using blockchain and smart contracts. Blockchain in Healthcare Today.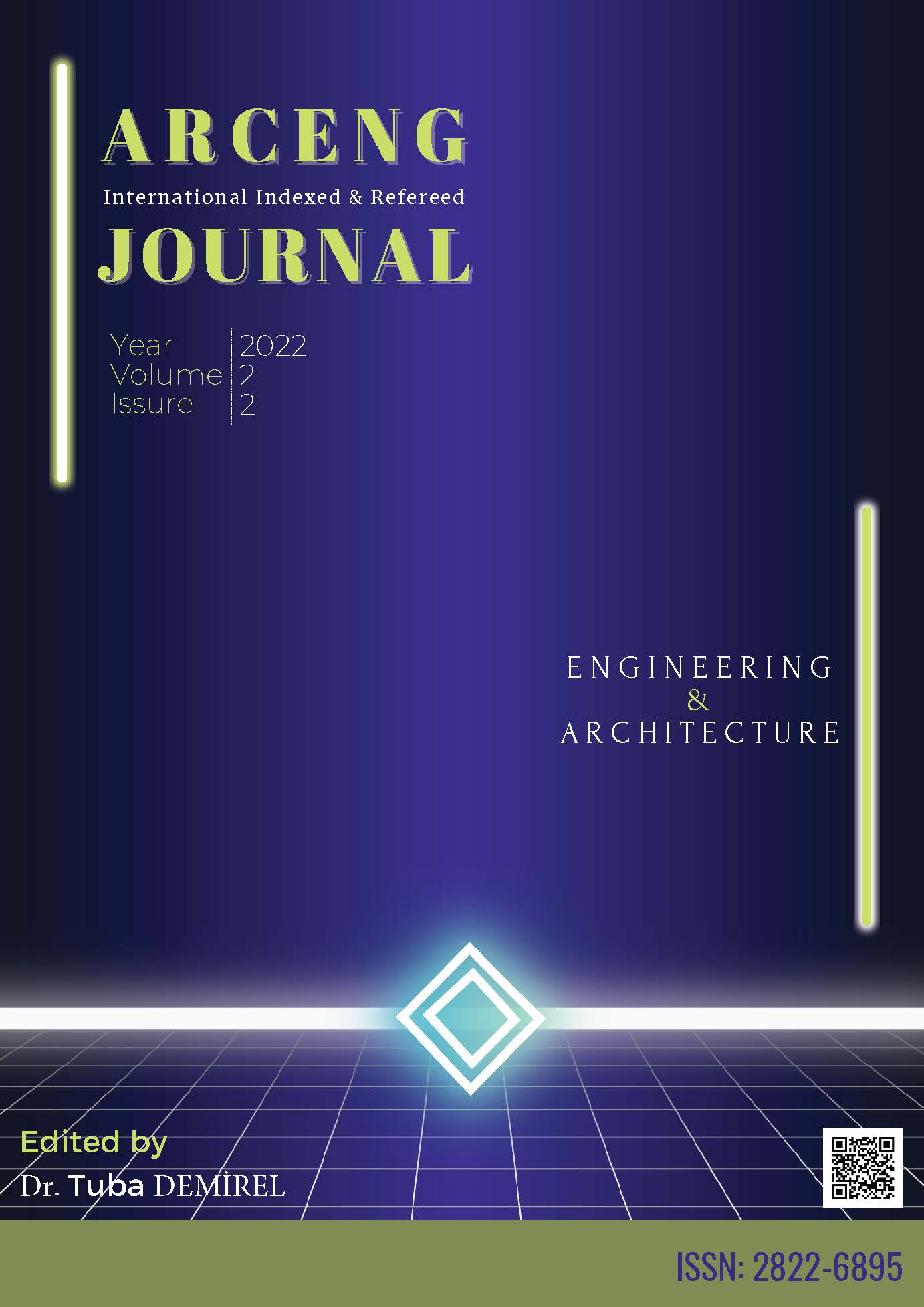 Downloads
How to Cite
KAHVECİ YETİŞ, A., ŞAHİN, K., ERCAN, T., TOKEL, O., & YÜRÜK, B. (2022). SAĞLIK SİSTEMLERİ İÇİN ETKİLEŞİMLİ PLATFORM VE YASAL KAYIT. ARCENG (INTERNATIONAL JOURNAL OF ARCHITECTURE AND ENGINEERING) ISSN: 2822-6895, 2(2), 10–19. https://doi.org/10.5281/zenodo.7740996
License
Copyright (c) 2022 ARCENG (INTERNATIONAL JOURNAL OF ARCHITECTURE AND ENGINEERING) ISSN: 2822-6895
This work is licensed under a Creative Commons Attribution-NonCommercial 4.0 International License.